S/M/L Bar Barrier gate operators for all sizes
High performing, reliable and durable. Elegant, streamlined design. Carefully selected materials. Greater convenience, safety at all times.
Integrated solutions for all requirements.
Barrier gate operators to control road access to car parks, blocks of flats, transit areas, including high traffic ones.
5 models in 3 standard versions, up to 7 modular bars from 3 to 9 m.
Easy transport and optimised management in the warehouse.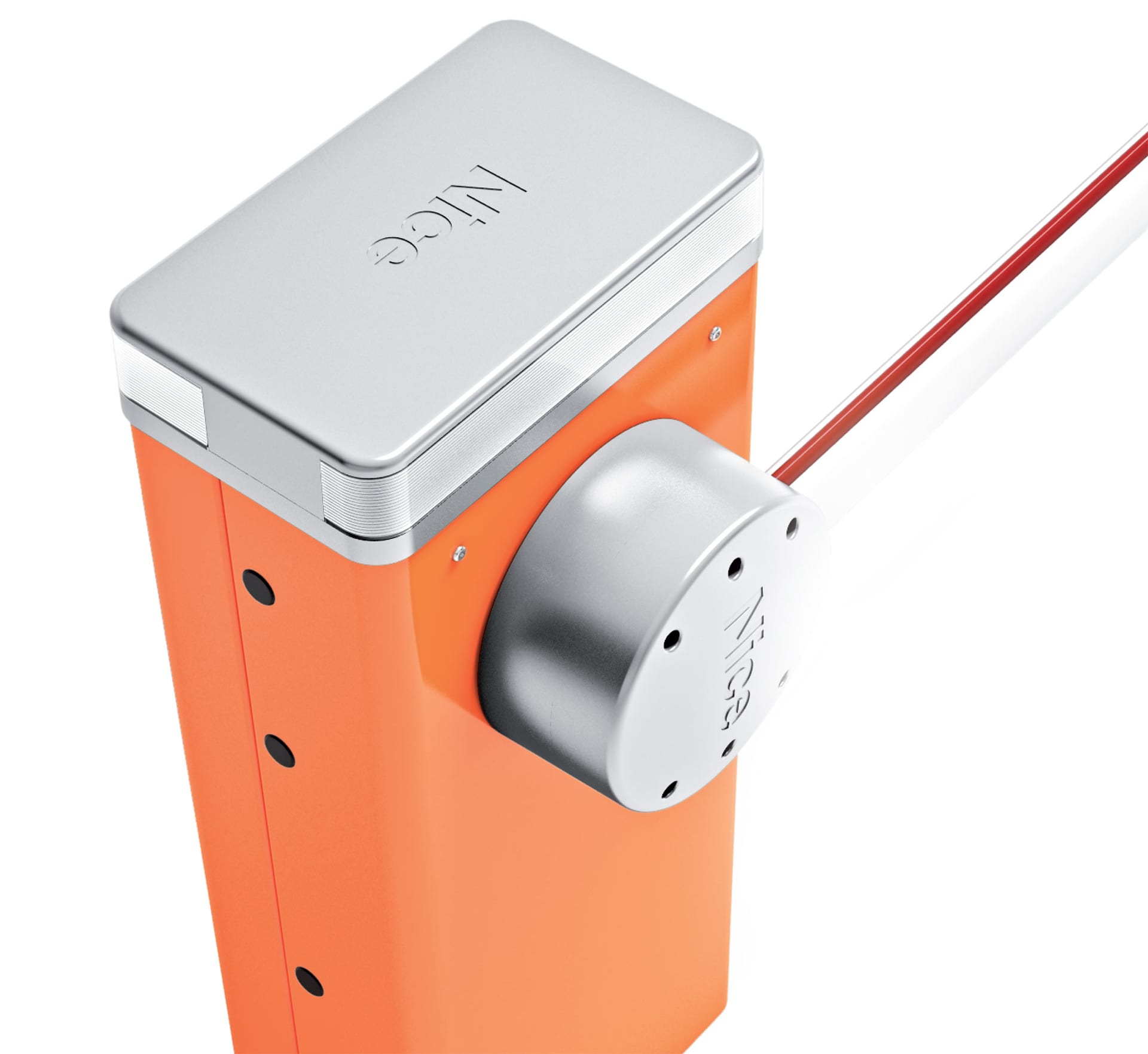 1
Paint-finished aluminium for bar support and cover, with optional flashing light
3
Tamper-proof function: provision for integrated assembly of photocells
4
Steel case with protective cataphoresis treatment and paint finish, or with stainless steel case
Selection guide, composition of bars and accessories
Bars and accessories are not included in the gear motors code
S4BAR with specific 4 m bar
Designed for: protective rubber trim, indicator lights
M3BAR with 3 m bar
Designed for: protective rubber trim, indicator lights
M5BAR with 4 m bar
Designed for: protective rubber trim, indicator lights, rack (1 pcs), mobile stand
M5BAR with 5 m bar
Designed for: protective rubber trim, indicator lights
M7BAR with 5 m bar
Designed for: protective rubber trim, indicator lights, rack (2 pcs), mobile stand
M7BAR with 6 m bar (3+3m)*
Designed for: protective rubber trim, indicator lights, rack (2 pcs), mobile stand
* Use XBA9 joint to assemble bars
M7BAR with 7 m bar (4+3m)*
Designed for: protective rubber trim, indicator lights
* Use XBA9 joint to assemble bars
L9BAR with 7 m bar (3+4 m)*
Designed for: protective rubber trim, indicator lights, rack (3 pcs), mobile stand
* Use XBA9 joint to assemble bars
L9BAR with 8 m bar (4+4 m)*
Designed for: protective rubber trim, indicator lights, rack (3 pcs), mobile stand
* Use XBA9 joint to assemble bars
L9BAR with 9 m bar (4+5 m)*
Designed for: protective rubber trim, indicator lights
* Use XBA9 joint to assemble bars

Nice Australia Home Automation PTY LTD
8 Bennet Ave
Melrose Park SA 5039
Australia
Ph. +61.(08).8374.3466